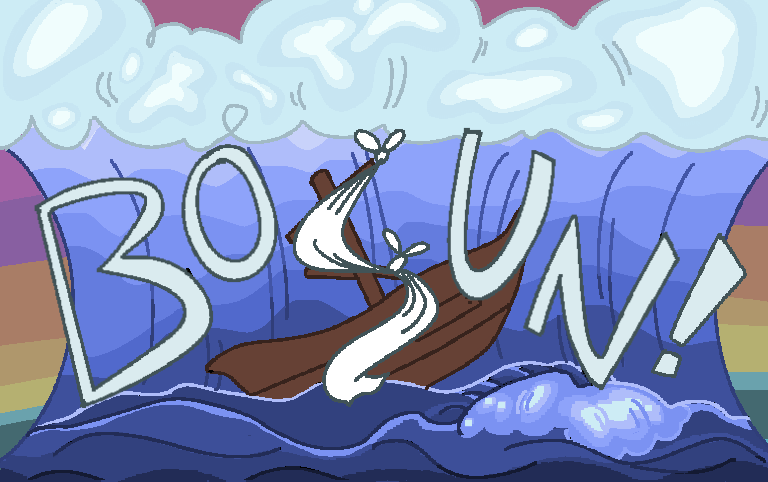 Bosun
A downloadable game for Windows
In this nautical maintenance game, you play as the titular Bosun who is trapped on board a ship trapped in a deadly storm. As the winds and waves rage, can you repair the damage to the boat successfully and avoid disaster? The player will be launched into the frantic fast-paced scene at sea and quickly complete minigames to keep the boat afloat.
Bosun has been developed as a 2D single player atmospheric experience where you prevent your ship from sinking in a raging storm. I went into this project hoping to get across the experience of being panicked and lost at sea to players. The mechanics aim to evoke the feelings of the protagonist as they struggle against the unforgiving forces of nature.
This is a very fast-paced game! You are likely to fail and be shipwrecked very quickly if you do not stay on top of every task. Please retry after a game over to try again, and go for a high score when you've got your groove on!
CONTROLS / HOW TO PLAY:
- A and D to move left and right
- SPACEBAR to jump (needed to reach deck on right)
- E to begin work on a task when you are close by
- Click and drag with the mouse on the wood panels to fix them into the gaps
- Click with the mouse on the switch to flip them on or off to make them all align